Samsung Galaxy S II Review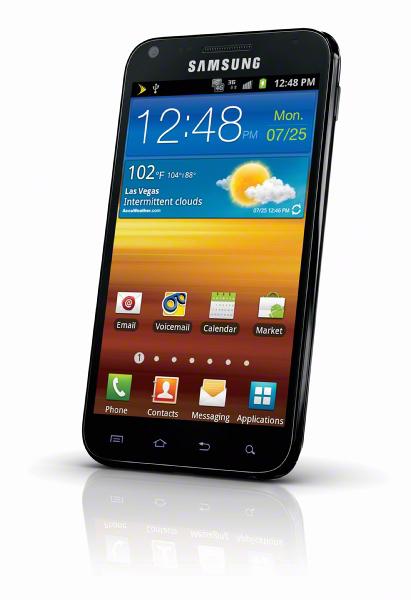 The Samsung Galaxy S 2 is one of the new phones from Samsung. The Galaxy is, in my opinion, the best android phone on the market. It weighs  a mere 4.6 ounces and is 5.11" x 2.74" x .38". On the outside, the Galaxy only has a micro USB port, a headphone jack, volume control buttons, and the power button. The display on the Galaxy is 800 x 480 pixels. Like most phones made by Samsung the Galaxy has a "Super Amoled Plus" screen, which gives richer color and better detail that you won't find on any other smart phone (except maybe the iPhone 4, but that's debatable). The Galaxy also sports a 4.52 inch screen that is perfect for watching movies on the go.
The Galaxy is running Android 2.3.4 Gingerbread. You can get the Galaxy with a 16 GB internal memory and a 32 GB external memory. It has an 8.0 megapixel camera on the back, and a 2.0 megapixel camera on the front, but that's really the norm for all android devices. The Galaxy has a 4x digital optical zoom and many camera effects such as cartoon, action, etc. It is also able to take HD video in 1920 x 1080, which is a nice upgrade from most smart phones which shoot in 720p.
Samsung claims that it has a battery life of about 10.5 days and 8.7 hours with continued talk, but if you want to make your battery life last this long or longer you can turn off all unnecessary functions in the phone, like Bluetooth and wifi, when you're not using it. Doing this will make your battery last as long as you need (probably).
Being a new phone to enter the market, the Galaxy impresses me with a 1.2 GHz dual-core processor. To be specific, the Galaxy's processor is a C210 dual-core processor with 1GB of ram. This is a great phone for going on the internet because of its 4G and dual core processor, but the Galaxy's only carrier is Sprint. Sadly, Sprint does not cover America with 4G as much as Verizon, but if you do have Sprint and you live in an area with 4G, the speed of the phone over the internet would be incredible. There is an alternative to getting the Galaxy on Sprint; you can wait until the Galaxy gets put on T-Mobile and AT&T.
In this review we have covered almost everything you need to know about the Samsung Galaxy S II. I believe that this phone is not only the best android phone on the market, but also the best smart phone on the market. If I were to give this phone a rating out of 10 I would have to give it a 9 out of 10. I think that it would be difficult to find anyone unhappy with the Galaxy S II phone.