How To Tether Your Smartphone To Your Other Devices For Free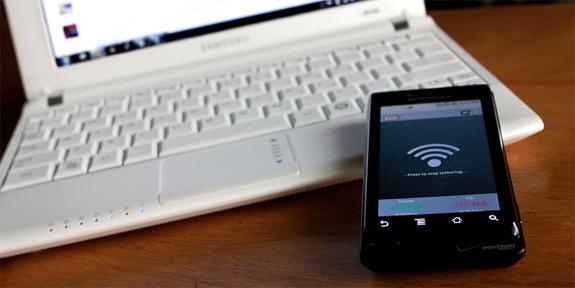 As everyone knows, the internet is a vital resource, and it is also fun to play around in. Another thing everyone with a smartphone knows is how wireless carriers (such as AT&T or Verizon Wireless) charge their customers an arm and a leg to tether their phones for internet access on their computers. Although most people know that, what some people don't know is that there is at least one work-around to get the tethering capabilities for free!
Tethering: It is one of the Holy Grails of mobile internet. The ability to use your phone's cellular network as internet for your computer, seems like magic doesn't it? And that is is why wireless carriers want to charge you so much for it. They want to make you pay for magic. But seeing as you're already paying them for unlimited data access on your phone as it is, why not cheat the system a little bit by getting this tethering magic for free? I can tell that you are intrigued by this idea. There are two ways to go about doing this, depending upon what mobile operating system you have on your smartphone.
(The Easy One)
Android-
Go to the Marketplace, search for "Easytether Lite"
Download and install that application.
Go here and download the appropriate package for your computer. (Note: If you don't know whether to get the 32-bit or 64-bit, get the 32-bit)
Install the file you just downloaded on your computer. Follow the on-screen instructions for installation.
Once you do that open the Easytether application on your smartphone.
Follow the instructions and answer the prompts that it presents you with.
When you get to a screen that says something about downloading the drivers, click the checkbox that says "I've already downloaded", and hit "Next"
Once you have set the application up, hook your phone to your computer.
If everything went correctly, your computer should now be using your phone to get on the internet!
(The Harder One)
iPhone-
Jailbreak your iPhone (if it can be jailbroken on your current firmware)
Once you have jailbroken your iPhone go to the Manage section in Cydia and click Sources
Click "Edit", then hit the "+" button.
In the prompt that pops up type in "http://cydia.xsellize.com" then hit "Add Source"
A warning may pop up, hit "Add Anyway"
When Cydia gets done updating its sources, head over to the Search tab
Search for MyWi
Find the version from the XSellize repo, and install it
MyWi will allow you to create your own personal wifi hotspot from your iPhone's cell signal
Being without an iPhone, I have not personally been able to use MyWi, so use at your own discretion.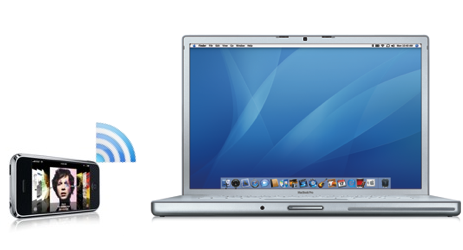 For any help for this, please message me over Twitter, or post in the comments.