N.O.V.A. – Near Orbit Vanguard Alliance (App Review)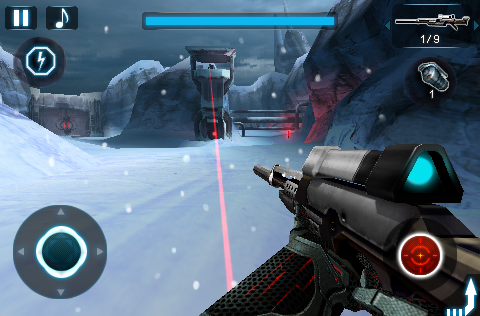 Hey everybody,  this is my second iOS app review.  I got a lot of good feedback on my first one, so I decided to make another one. To get the ball rolling today, I will be reviewing N.O.V.A. for the iPhone/iPod Touch.  I realize that the game is kind of old, but I just wanted to put this out there so people will know about it.  This game is based in a place where intergalactic space marines are aboard a ship that gets hijacked by a group of aliens.  What you have to do is fight off all of the space aliens on the ship.  It is kind of like Halo for the iPhone. I am a little disappointed by the controls because they are kind of tight, but it still is a really good game.
In addition to a fun single-player game, they  have online mode where you can connect with other people and participate in space battles.  It can support up to ten systems at once, which is really good compared to something like Brothers In Arms.  This game was made and produced by Gameloft, and is part of their large collection of premium games.
The game costs $2.99 , and I believe that it is worth every penny of it.
Rating (out of 5):
Graphics: 4
Price: 5
Storyline: 3
Replay value: 2
Freeplay value: 3
Freeplay: 4
Overall: 3 3/4
You can download N.O.V.A. here.