The Anatomy of Mountain Lion and Mac OS X Data Loss Concerns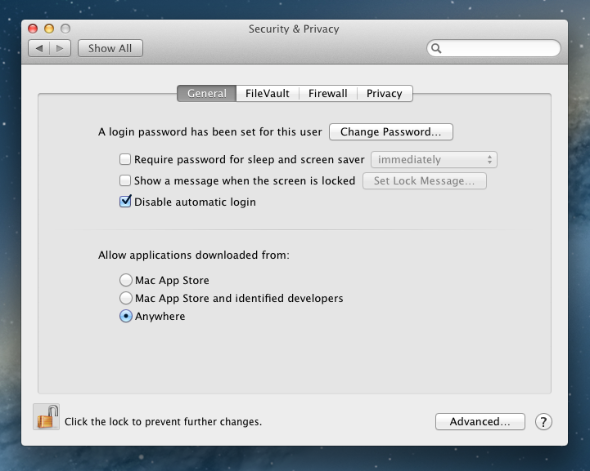 It comes as no surprise to us that Mountain Lion has many key changes when compared to the previous OS X versions. But there are a few among them that are highly significant and worth noting. Mac OS X has always provided its users a fair share of security that makes it superior to Windows; however, nothing was said about it in earlier versions. But the cornerstone of this eighth major release seems to be security and Apple has highlighted this throughout its communication about the OS.
Gatekeeper
This is a security setting in 'System Preferences', which ensures that your Mac does not install any software from untrusted sources. This means that you are always protected from malware attacks. You can configure the Gatekeeper to allow only the applications from Apple's App Store. Trusted sources usually have a key provided by Apple that helps to distinguish them from other sources.
Sandboxing
The technique is used to make apps run within their own protected memory space (does not mean same bit of RAM), which means it cannot affect any other component in the system. This was done for Safari in the earlier versions. Now, the current version sandboxes Mail, FaceTime (videoconferencing), Reminders, and Notes. Another feature called Address Space Layout Randomization (ASLR) makes sure applications do not use the same portion of RAM always, and it has been optimized to make everything this way.
iCloud
iCloud is a means to integrate your Mac with a range of commonly used devices. The data generated by iCloud-enabled applications is synchronized and saved on every device that runs the application. These applications are Contacts, Notes, Mail, Calendar, Safari, etc. You can save files in the same way on your hard drive. However, to enjoy the benefits of iCloud, you need to specify your choices before saving. In addition, Windows users too can synchronize their data between multiple devices (such as iPhones and iPads) using the iCloud control panel specifically designed for Windows.
Sharing
Mountain Lion allows you to connect to your social networks easily. With this feature, you can post to your social networking sites directly from various applications such as Notes, Photo Booth, Safari, etc. Apple has also developed an API for third-party developers to allow you post to your desired social network from any relevant app.
There are several other enhancements to the earlier versions (such as Notifications, Spaces, full screen apps, and more) that make Mountain Lion more robust.
In spite of a bounty of cool stuff, Mac users still need to worry about one thing: data loss. Bad programming, hardware failures, and improper shutdowns are common reasons for data loss on Macintosh. If your system files get corrupt, it may lead to further kernel panics and boot failures. To recover from these data loss disasters, you might have to turn on a data recovery app that can effectively run on the latest OS X 'Mountain Lion' to retrieve all your lost, deleted, or formatted data.
Vishal is a geek, Mac expert and a data recovery professional. My motive is to make user aware about the Mac data recovery loss and recovery choices.