The Best Ways to Save a YouTube Video to Your Hard Drive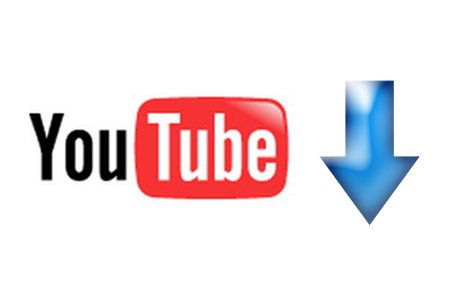 Have you ever wanted to download a YouTube video that you really liked? There are probably a few classic videos that you would love to share with friends or co-workers, or simply save to your computer hard drive for personal keeping.
YouTube has been designed to allow users to watch videos on their website rather than download them. The good news is that there are a few tricks to save a YouTube video to your computer free of charge!
The advantages of downloading videos are that you can watch them without the need to visit YouTube (or another video streaming service) and load the video over again. If you're on a wireless internet plan, or have an internet package with a limited amount of bandwidth, then saving videos would also help to keep your bandwidth usage low.
Saving a Video File
In the past it was necessary to use an application in order to download a YouTube video. Today, we can simply make use of one of the many free online video downloaders. Such a website will allow you to enter the URL of the video in order to save it to your hard drive. These services are usually also compatible with other sites such as MetaCafe, DailyMotion, Vimeo, Veoh and more.
Simply download a video via one of the following free services:
KeepVid: The free version of KeepVid allows you to download full length videos from all major video sharing websites. An added benefit is the ability to download a video in a number of formats.
SaveMedia: Simply paste in the URL to a video from your favourite video sharing website in order to display a list of download links. Another trick is to just replace "YouTube" with "SaveMedia" in the video URL, for example: http://SaveMedia.com/watch?v=xYZ2XyzYCOM
Watching FLV Files
Many online video downloaders will save the video as a .FLV file on your computer. This file format may not be compatible with the video playback software you have installed. You can use the following software to watch .FLV files:
VLC Player: VLC Player is open source software and compatible with multiple operating systems. The media player is compatible with almost any file format.
K-Lite Codec Pack: You can use the K-Lite Codec Pack to give your existing media players the ability to view .FLV and other file formats. This can also enhance the playback and performance of your videos and DVD's.
Convert YouTube Videos
If you want to convert an .FLV to another file format such as .MPG or .AVI, then you can make use of one of the many free applications designed to do so. We recommend the following converters:
Media Converter:

Use this tool to convert your video as well as audio files. You can also convert videos directly from YouTube and other sites such as Facebook.

Vixy:

Vixy is a free application that allows you to download and convert videos and songs. Vixy FreeCorder is added to your browser as an extension for easy conversion.
Dean has 9 years of experience in the IT field, and enjoys writing articles about the latest in computer technology, including wireless broadband, internet services and 4G cards. He has a special interested in wireless communication and is currently employed as a Network Engineer.