You can now ditch your diet-tracking notebook and gym membership for few exercise and nutrition iPhone apps that will take your workouts to a new level. For all those who are planning to live healthier and get in better shape, your iPhone can turn out to be a very significant tool. What follows is a list of 5 best fitness iPhone apps.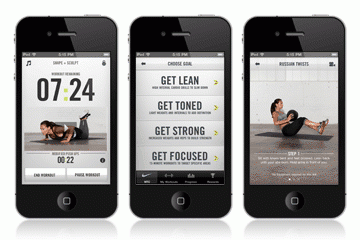 1. Nike Training Club: This is a pretty effective app which teaches you to do exercises, gives point-based incentives, and gives you a workout tailored to your specific goals. Having rewards makes exercising more of a game. You will be shown the procedure of each exercise via photos, descriptions, and video demonstrations with voiceovers. This app is everything you can ask for in workout trainer, and what is incredible is that it is for the fantastic price of free. This app is for people who are serious about getting in shape.
2. RunKeeper: This is a free app which will help you track your runs as well as offer you plenty of feedback. This app uses your iPhone's GPS for tracking where you have gone. It will work wonders, especially when you find a really good route and want to repeat it. When you split your running between gym and outdoors, this app will enable you to enter manual data, like treadmill usage, so that none of your exercise will go untracked. This app works with music that is already on your iPhone. RunKeeper will offer you audio cues when you progress through your run. Overall, this is the most popular fitness app.
3. Lose It: Lose It will let you enter everything you eat, and thereby help you in estimating daily calorie intake. You can enter your goals and the app will show you your progress. If you exercise, you can also enter it into the app for counting calorie burn. Private by default, Lose It will also enable you to share your progress with friends. Those with a couple of friends having iOS devices and who are planning to eat healthier/ lose weight, can also track one another's progress. Exercising and dieting in a group can be very helpful for maintaining a diet while providing you with few healthy, friendly competitors. This is an all-inclusive calorie tracker which offers you all of these features for free.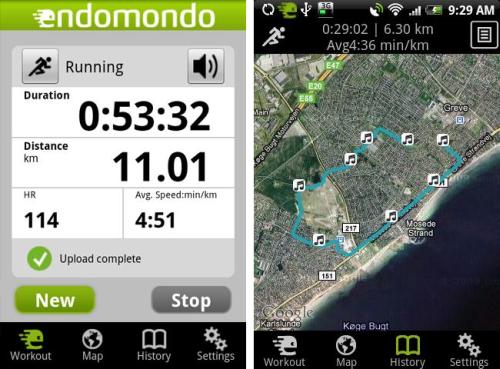 4. Edomondo Sports Tracker: This is another great GPS enabled app which help you to track sports like running, kayaking, hiking skiing and cycling. This is yet another app that will provide you with audio feedback at the time of your activity, along with the option of enabling friends to view your live activity. Friends can also send comments to you in real-time. Edomondo Sports Tracker allows you to track distance, speed, duration, and calories burned. It can also monitor your  heart rate if you have the required add-on. All of the data is synced online where you can share information with Twitter, Facebook, and other members of the Endomondo community.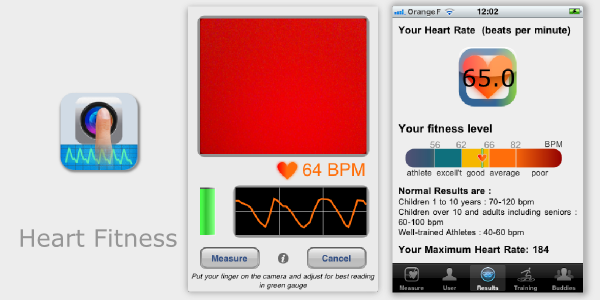 5. Heart Fitness: Thanks to the advancement of technology, you can now measure your heart rate via a built-in camera and check your physical fitness by means of patented technology. The Heart Fitness app had been developed in France by Center Hospitalier Universitaire. The app has been tested and validated with tools approved in clinical conditions by FDA. Heart Fitness app is available free of cost and it requires iOS 4.0 or later.
Apart from these, there are a couple of other Fitness iPhone apps such as Fooducate, Whole Food Market Recipes, Full Fitness, Nike+GPS and All-in Yoga to name a few. All these apps will help you eat and exercise better, and, above all, live a healthy life. You can now make your exercise experience better and more rewarding simply through your iPhone. Getting your fitness and diet on track is easier when you have the right iPhone apps.
Bethany is a blogger by profession. She loves writing on technology and
luxury. Beside this, she is fond of gadgets. She recently bought a Fashion Bracelets for herself
and liked it a lot. Recently an article on Wireless Outdoor Speakers attracted her attention.