MOG Goes Free, Rdio To Follow
We're big fans of streaming music websites, as you could probably tell from our post about 5 great online music streaming services. We're even bigger fans of free services. Needless to say, we were really excited when we heard that premium streaming music services MOG and Rdio were going freemium.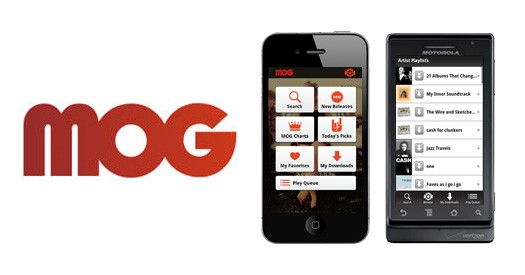 MOG  was founded in 2005 with  a music based social network in mind. Until now, users would be required to pay a monthly fee to access MOG's 12 million track music library. With a top tier subscription plan, users can access MOG from almost any of their devices. Similar to outrageously popular Pandora, MOG features a well made radio function that plays music that is similar to other music users enjoy. As is the norm with premium music services, music can be saved onto your devices for offline listening.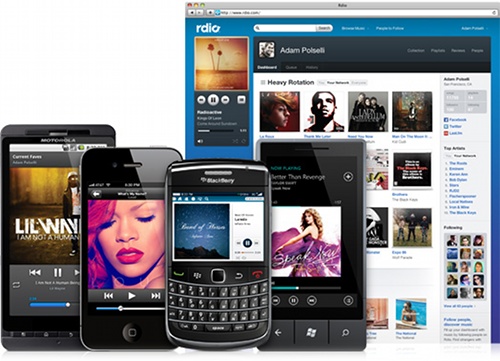 Rdio is quite a bit younger than MOG, launching about this time last year. It was created by the founders of Skype, which tells you something about the quality and innovation you can expect from it. Rdio is a subscription based music service. Clients are available for it on most popular devices, but a top tier plan is required to access Rdio outside of your web browser. Like MOG, Rdio has social networking features. Unsurprisingly, they are somewhat less developed. With the "Unlimited" plan, music can be saved for offline listening. Most generic music service features, such as a radio (which is actually quite good), have been incorporated into Rdio.
It is obviously not a sustainable business model to offer free music and services without getting anything in return. MOG is ad-supported, and music is "earned" through site activity and user referrals. Rdio, on the other hand, will be presented without ads to free users. They hope to make money by convincing people to pay for their premium services.
MOG has already rolled out its free service, and Rdio will be doing so "soon."
It is likely that MOG and Rdio are changing business models due to the release of Spotify in the United States. Spotify poses as serious competition with it's completely free music service, and its launch kicked of a small revolution in the music industry. One key difference between Spotify's free plan and those of MOG and Rdio is that Spotify has a set limit on number of songs that can be listened to per month, while MOG and Rdio haven't announced any limit. This might mean they intend to offer less music, or perhaps that they just want to be able to change limits easily and without complaint.