Screen Record From Your Browser For Free With These Cool Websites
In the past, if you wanted to make a screencast you would have to buy expensive screen recording software or download a free alternative (that probably didn't meet up to expectations). Nowadays, you can take advantage of extremely convenient online screen recording web services. In the rest of this post I will be reviewing some of the impressive websites that offer such services. All of these require the latest version of Java as they run by means of Java applets.
Here they are, listed in order from my favorite to my least favorite.
<div id="attachment_654" style="max-width: 608px" class="wp-caption aligncenter">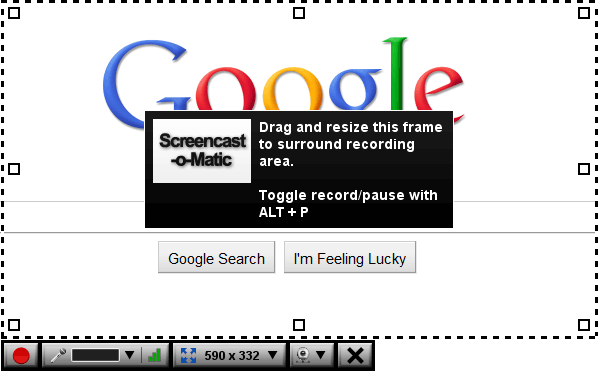 </div></h2>
Features that you get for free:
custom recording area
HD recording quality
export recording as MP4, AVI, or FLV (sadly, it applies a watermark to all videos exported on a free account)
option to host recording on Screencast-O-Matic website
export to YouTube HD (with watermark)
you can record your webcam while you are recording your screen and overlay the video on the screencast
highlights cursor with blue circle
emphasizes clicks by placing a yellow halo around the cursor when clicked
up to 15 minutes of recording time per screencast
you can record audio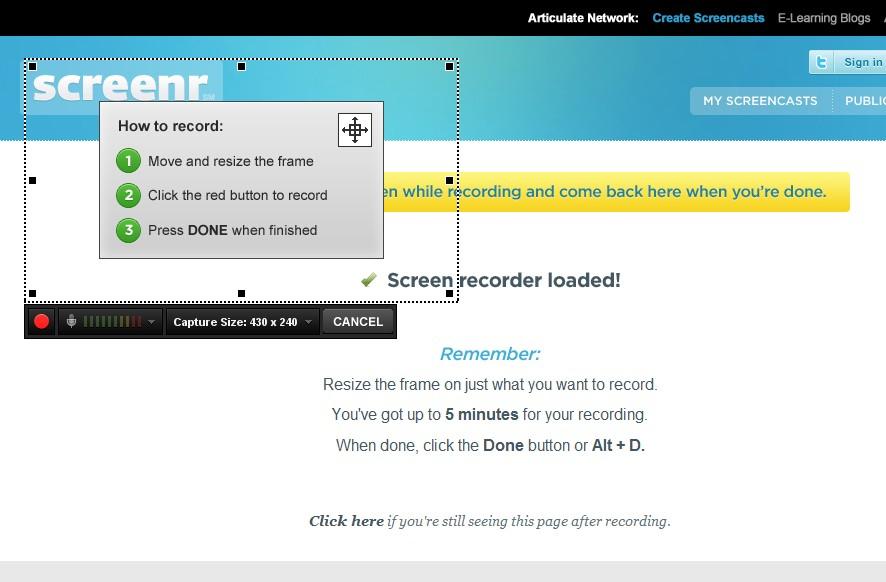 Features:
up to 5 minutes of recording time per screencast
custom recording area
log in with Facebook, Twitter, Google, Yahoo!, LinkedIn, or Windows Live
iOS support for video playback
record audio
provides embed code for screencast
host screencast on screenr.com
bookmarklet for screen recording
publish videos to YouTube with the click of a button
HD video quality
download video as .mp4
Features:
VERY simple interface
custom recording area
download as .flv file
provides you with link to watch your screencast on their neat video player (public)
provides you with embed codes for a preview image with link
hosts your video on screencastle.com
HD recording quality