XKCD.com is home to one of the best geeky web comics in existence! It features witty comics about technology, science, relationships, math, and other random topics.
The illustrations in the comics themselves aren't all that impressive; they largely consist of stick figures and simple drawings. This doesn't take away from the comic's greatness though, for the beauty is in the references and knowledge behind every comic. Some jokes require that you play a certain video game, know some programming languages, or other such specific knowledge in order to understand the humor of the comic. You will find yourself rolling on the floor laughing at some and left clueless by others.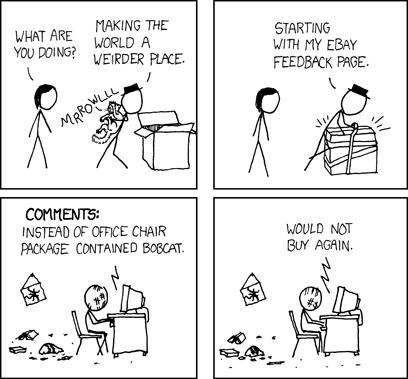 Each individual comic usually doesn't have any correlation with another, but there is the occasional mini series.
The author of XKCD releases comics almost every weekday, bringing fresh humor into your life.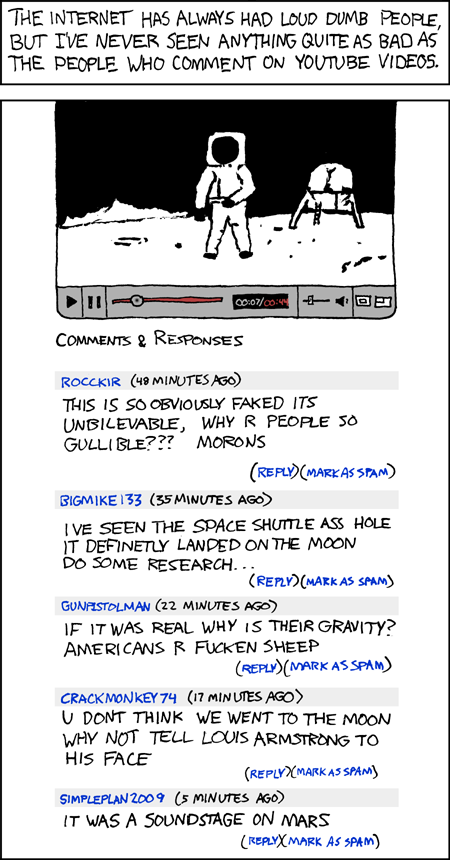 XKCD is a great addition to your internet entertainment, with brilliant humor, and great quantity while maintaining quality.
"Don't take my word for it!"
check it out at xkcd.com!